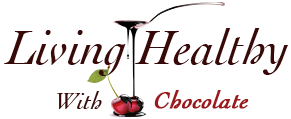 Ingredients
½ cup raw pecans

1½ cups almond flour

½ teaspoon ground cinnamon

1½ teaspoons baking soda

½ teaspoon salt

1½ cups banana

1 egg

1 tablespoon raw honey

3 tablespoons coconut oil, melted

3 tablespoons coconut cream*

Cinnamon Streusel:

⅓ cup chocolate chips

2 tablespoons almond flour

⅛ teaspoon ground cinnamon

1¼ teaspoons coconut oil, melted

Instructions
chop pecans in a food processor until coarse meal

in a large bowl mix the chopped pecans, almond flour, ground cinnamon, baking soda and salt

process the bananas, egg, honey, coconut oil and coconut cream in a food processor until creamy

using a rubber spatula, gently mix the banana mixture with the dry ingredients to form a batter. Do not over mix.

fold in chocolate chips

spoon batter into prepared muffin cups, filling each to the top

top each muffin with cinnamon streusel a few more chocolate chips and bake at 350°F until a toothpick inserted into the center comes out clean, approximately 15 minutes

set muffin pan on a wire rack to cool
Cinnamon Streusel:

mix all ingredients for the streusel together until crumbly
*Coconut cream is the thick cream that forms on the top of a can of full fat coconut milk when left in the refrigerator overnight.
Copyright © 2014 Living Healthy With Chocolate. All rights reserved.
Visit my
affiliate page here
and learn how you can make 75% commission for every sale when you refer
my book to your audience, friends and family!
All recipes and images on this site are the original creation and sole property of Adriana Harlan, Living Healthy
With Chocolate (unless otherwise noted) and may not be used, copied or transmitted without author consent.
If you would like to republish any of my recipes or photos, I
would be truly honored. Please
contact me
.